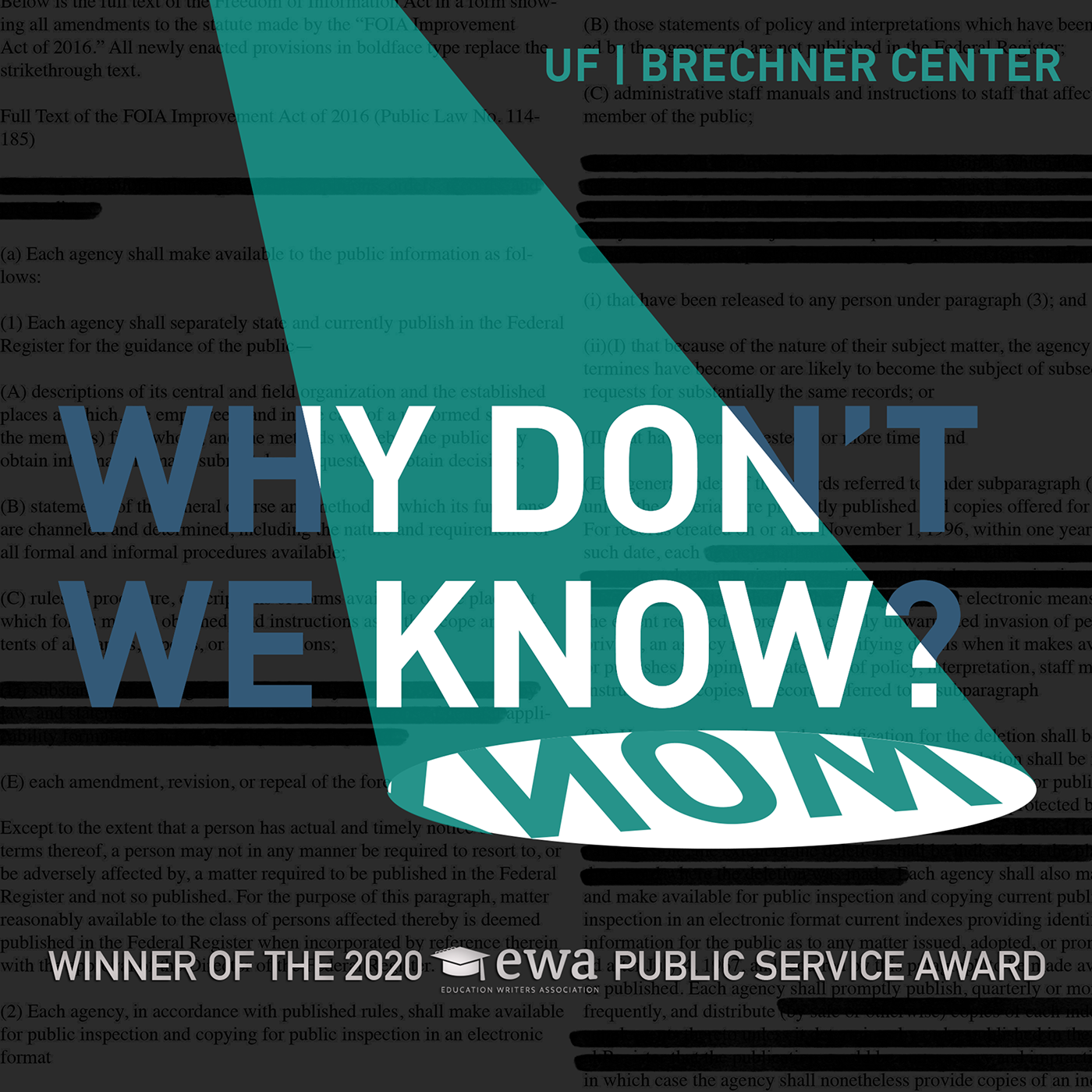 From school safety, to secret police, to environmental toxins, Why Don't We Know the information we need to keep us safe? To make our systems more just? To protect ourselves from the things that are hurting us? How is privacy being weaponized to protect those doing harm, instead of those who are being harmed? This ... is Why Don't We Know.
Episodes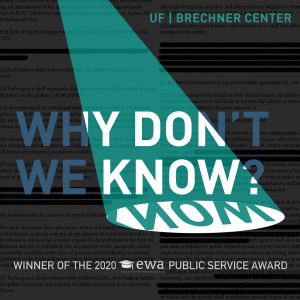 Friday Jan 20, 2023
Friday Jan 20, 2023
After the nationwide protests following George Floyd's death, we did a little experiment to see if we could get body worn camera footage from officers at the scene of protests where we knew there were injuries.
Host: Sara Ganim. Reporters: Kristin Moorehead, Thomas Holton. Guests: Mary D. Fan, Dan Adams, Sarah Jensen, Patrick Michaud, Lauren Bonds, Gideon Oliver. 
Editors: Amy Fu, James Sullivan. Original score: Pete Readman. Research: Brittany Suzsan. Produced by The Brechner Center for Freedom of Information at The University of Florida.